Do you have plans to be Beach Bound this summer? We have the cutest quilt pattern for you to sew up before you go!
Beach Bound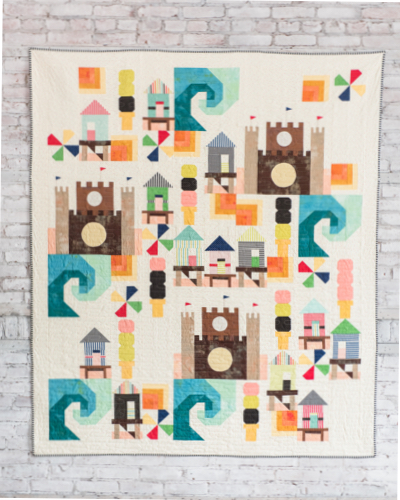 Whether it's the ocean or a local lake, our Beach Bound quilt pattern is the perfect backdrop for all your family memories. Sand castles, beach balls, ice cream cones and more make up this adorable quilt!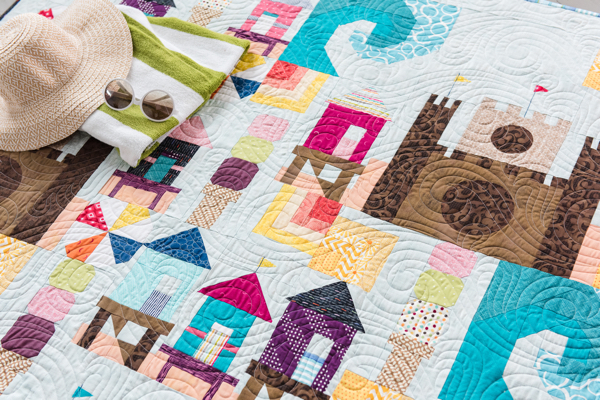 The pattern includes seven different blocks, perfect for your scrap bin or favorite fat quarters. For our shop owners, this is a great quilt to kit with some slow moving bolts or your favorite basics.
Available now
*Beach Bound is currently available to shop owners only.  Individuals can purchase Beach Bound via our Retail Partners.
Included with purchase:
-detailed kitting information (including sku's for the dots and stripes quilt option)
-print on demand patterns (no matter how many people enroll in your program!)
-professional photos for you to use in your promotional efforts
-social media and newsletter scripts ready to copy & paste