It's hard to imagine but we are officially on our last block of the Sew Hometown quilt along. Our December block is the sweet Geranium quilt block.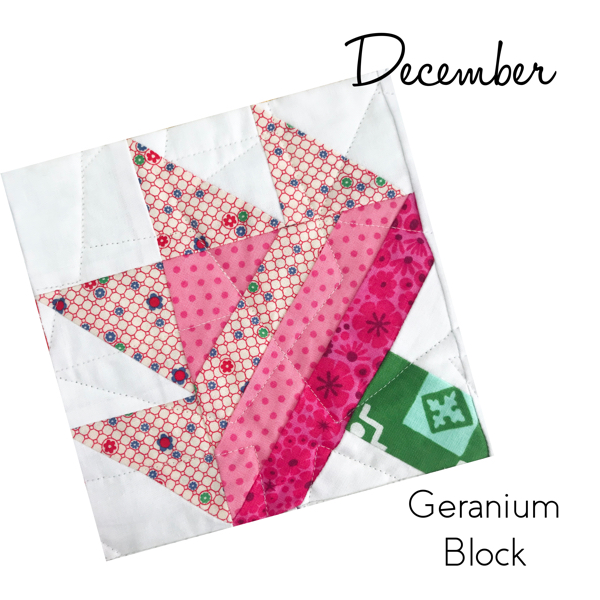 The Geranium block is designed to show off your colorful assortment of scraps. This block features strip piecing, HST's and ruler work.
To help keep our blocks lined up, I've put together a quick video showing how to place the ruler and trim out the center unit of this block.
Geranium Quilt Block
The Geranium quilt block is the last of our Sew Hometown blocks. You will need to complete 5 of these blocks to finish off your Sew Hometown quilt top.
Once you finish your blocks off, be sure to tag us on social media with #inspiringstitches or #sewhometown so we can celebrate your success!
Looking for your next scrappy challenge in your quilting studio? Sew with Carefree Picnic with us! Our new pattern is perfect for new and experienced quilters. Learn more about the Carefree Picnic pattern here.