November features the Fir Tree block in the Sew Hometown pattern. Every hometown has a local tree – what's yours? Growing up in the Pacific Northwest pine and fir trees are aplenty. This block is a fun nod to a very familiar tree.
Fir Tree Block
Using a classic Log Cabin block on point, we have a simple yet definite Fir Tree block. You can adjust your "logs" on the tree to vary the color and placement as you like. Oversized triangles that we trim to size, make the odd angles of the block really simple. Don't let those angles keep you from making this fun block!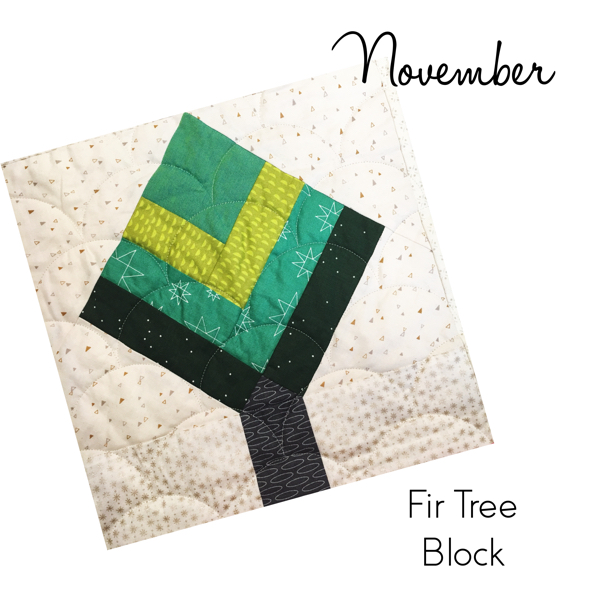 Please take note of the pattern corrections in the video, and listed here. We want you to have success at the sewing machine every time you are sewing our patterns.
We would love to see your blocks too – be sure to tag us on social media with @inspiringstitches and #inspiringstitches or #sewhometown
---
Do you need a scrappy challenge in your quilting studio? Sew with us! Sew Hometown is a great pattern for new and experienced quilters. Learn more about Sew Hometown here.
Check back each month for a video to go along with the written instructions in the pattern.