As we start the New Year we wanted to share step-by-step how to make the Cottage block!
Cottage Block
The Cottage block is fairly straight-forward once all the pieces are cut. Do use a smaller ruler for cutting the small pieces. When working with a lot of small pieces I suggest a quick double check of your seam allowance before beginning to sew.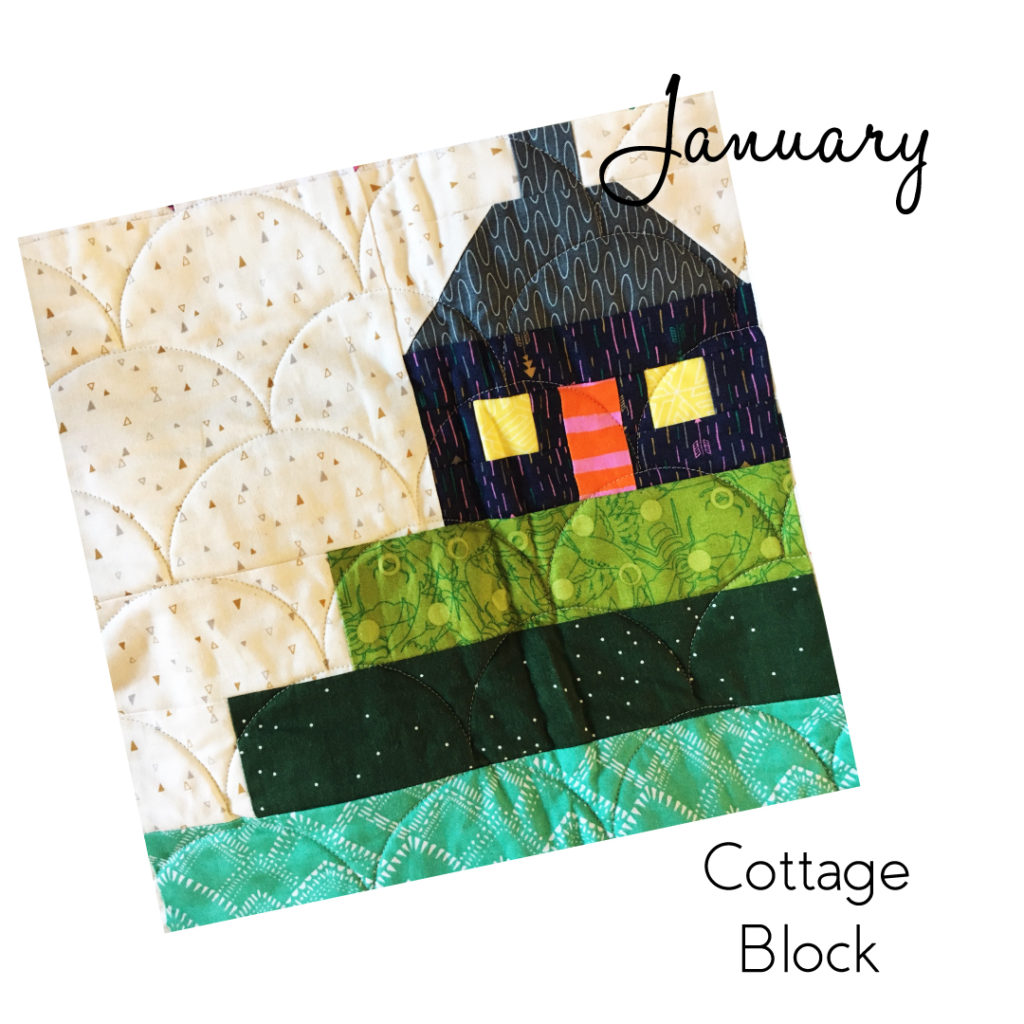 The Cottage block is so fun to customize with fabric. Make your blocks with a variety of fabrics, and think about the hill too! You might want to use grey or tan to represent mountains, instead of a grassy hill.
The opportunities to make your blocks unique are many! We would love to see too – be sure to tag us on social media with @inspiringstitches and #inspiringstitches or #sewhometown
---
Do you need a new challenge for 2019? Sew with us! Sew Hometown is a great pattern for new and experienced quilters. We love the added challenge of using our scraps in a fun project. Learn more about Sew Hometown here.
Check back each month for a video to go along with the written instructions in the pattern.