It's time to turn the page on our calendar and share a new block. The birdhouse block is a new twist on a old quilting favorite, the log cabin.
Birdhouse Block
The Birdhouse block is the perfect design to play with color. So grab your fabrics and just play.
Once you have determined your color pallet, it's time to cut your fabrics. Assembly is straight forward but I do have a few suggestions.
The use of a design board will help keep you on track by providing a safe place for all of your fabric pieces. This way everything will stay in order when moving between the machine and ironing station.
I also suggest double checking your seam allowance for accuracy before starting to sew.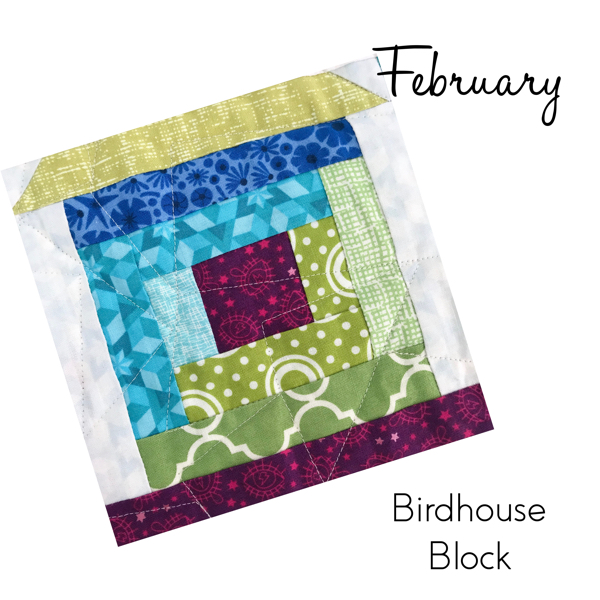 ---
Come sew with us in 2019! Sew Hometown is a great pattern for new and experienced quilters. We love the added challenge of using our scraps in a fun project. Learn more about Sew Hometown here.
Be sure to check back each month for a quick video to go along with the written instructions in the pattern.