July features the Improv Star block which is one of my favorites in the Sew Hometown pattern! The center block is made with scraps from your other projects. And it's so fun to sew up!
Improv Star
Pull out your scraps to make the center square of your star. Piecing tiny or large scraps together will drastically change the finished look of your Improv Star quilt block. Setting off the improv center with stitch 'n flip flying geese allows you to continue to use scraps with your background fabric.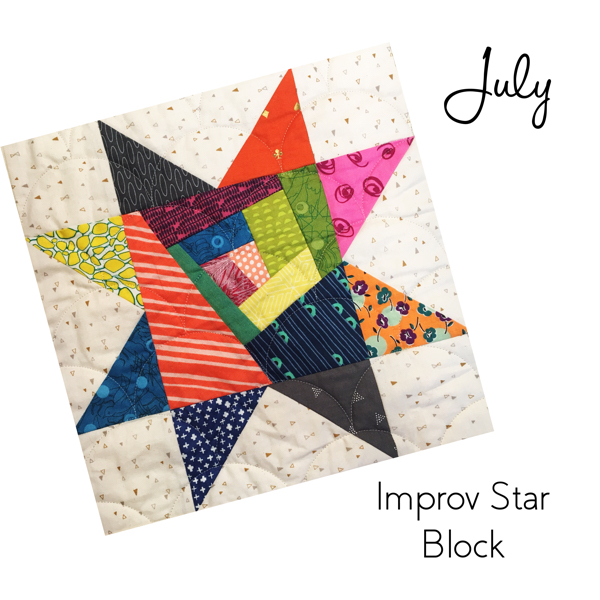 Since the center is improv, each block is unique and a great opportunity to use up scraps in your quilt blocks. I suggest sewing one center square at a time, and make each one a different style. In the video I mentioned strips and Log Cabin style squares. Anything works! Just keep sewing until you have a full square to trim down.
We would love to see your blocks too – be sure to tag us on social media with @inspiringstitches and #inspiringstitches or #sewhometown
---
Do you need a scrappy challenge in your quilting studio? Sew with us! Sew Hometown is a great pattern for new and experienced quilters. Learn more about Sew Hometown here. 
Check back each month for a video to go along with the written instructions in the pattern.