It's time to turn the page on the calendar and say hello to October. That means it's time to start stitching up our next block in Sew Hometown, the finch.
Finch Block
The strip piecing of this block construction makes quick work of creating the body. By using the diagonal lines on your ruler you can accurately place the pieced strips and ensure perfectly aligned seams.
One housekeeping detail to note. On step 3 in the pattern, there is a typo regarding the size of the light pink rectangle. It should read 1 1/2″ x 4 1/2″ instead of 1 1/2″ x 3 1/2″. All cutting instructions are correct.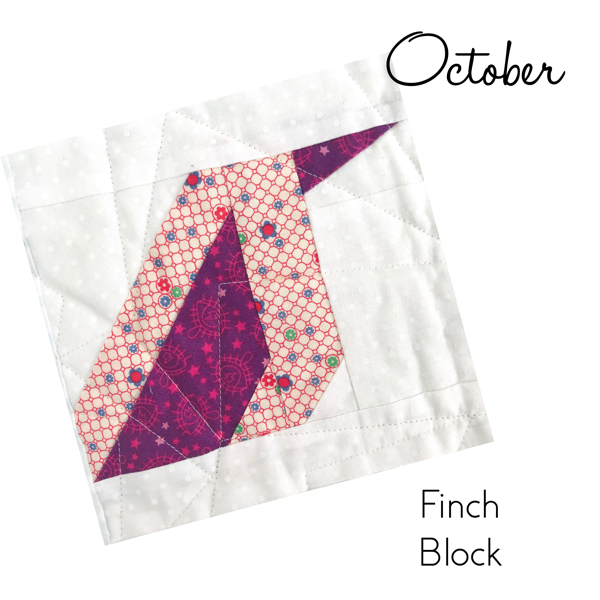 Beyond the Block-
Love the block and want even more inspiration?

A simple color change will change the Sew Hometown Finch quilt block into a stunning Cardinal. Just imagine how this will look on your holiday table.
Don't forget to share your finished blocks with us. Simply tag us on social media with @inspiringstitches and #inspiringstitches or #sewhometown
---
Do you need a scrappy challenge in your quilting studio? Sew with us! Sew Hometown is a great pattern for new and experienced quilters. Learn more about Sew Hometown here.
Check back each month for a video to go along with the written instructions in the pattern.