Are you searching for your next Block of the Month pattern? Well, stop searching and start planning because we have you covered with our newest pattern, Carefree Picnic.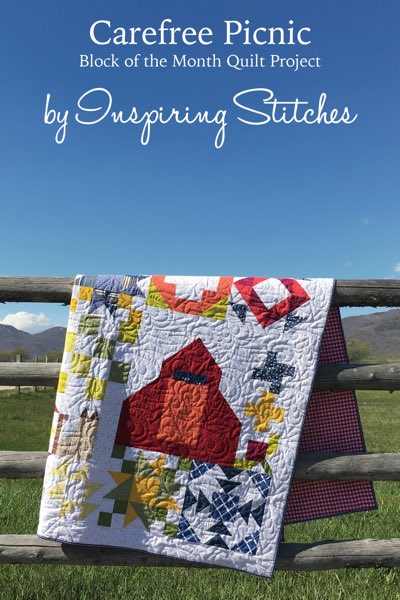 Carefree Picnic Quilt
The overall quilt design features our love of the outdoors, barns, and more.
The Carefree Picnic quilt is a 12 block design that can be made from your favorite fabric line or in a scrappy version as pictured. The finished quilt measures 66″ x 84″. It requires 5 yards of total background fabric and an assortment of your favorite scraps or fat quarters.
To make it easy for you to stay focused and enjoy the process, we have printed each block pattern on its own postcard. The pattern requires no specialty rulers, fabric lines, or paper piecing.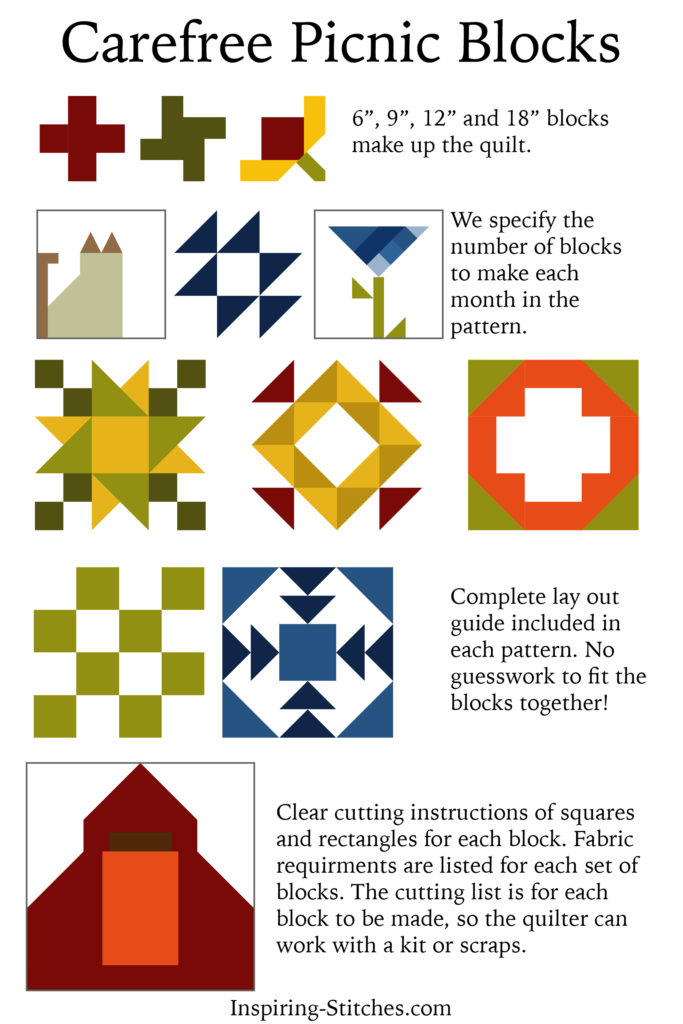 12 adorable block designs are including in the Carefree Picnic pattern. Some of our favorites are the large Monitor Barn, tabby cat, and flowers. To highlight the design, we have added a large focal point block. This feature allows you to highlight some of your featured fabrics in the project.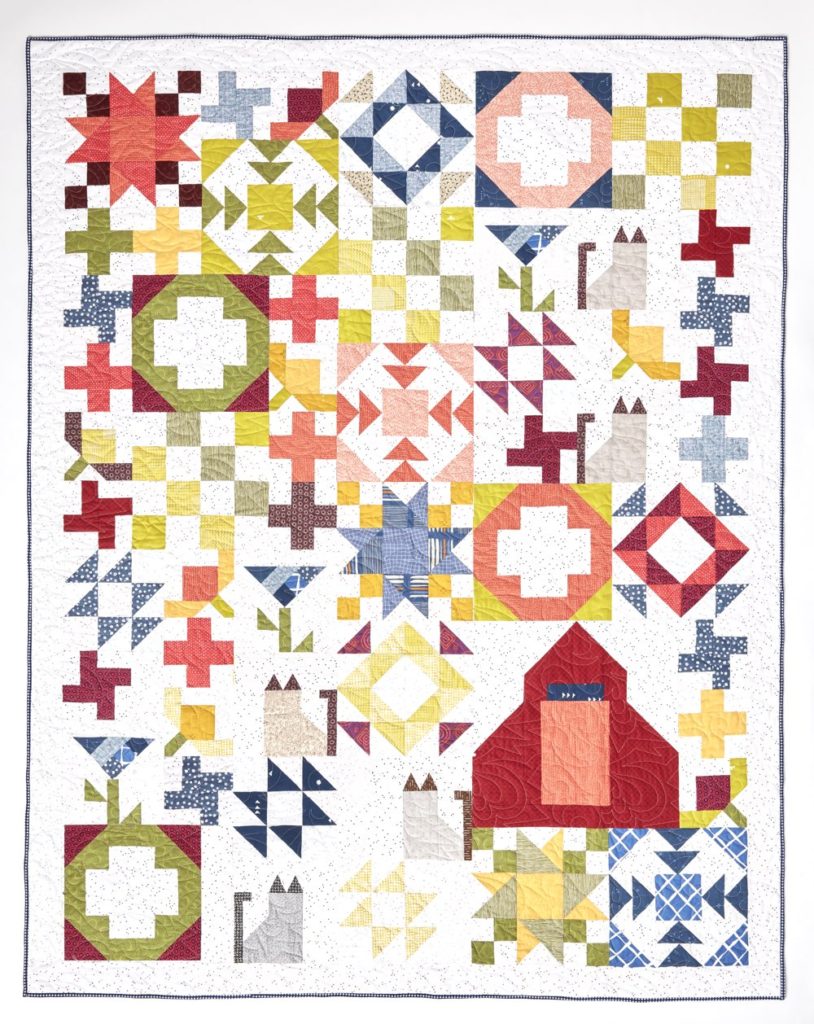 Just select your favorite fat quarters, pull from your scrap bin or shop your local quilt shop for new and exciting fabrics to include in your quilt. We can't wait to see your blocks come together!
You can purchase your copy of Carefree Picnic Quilt Pattern at your local quilt shop or order it on-line here.

ps- Are you a shop owner looking for more information and wholesale inventory? Great, we would love to connect. Drop us a note at [email protected].